Book the houseboat Rooms on Water
I am Moniek van der Werff and the owner of Rooms on Water, which is my brand new group accommodation, hotel/ b&b and meeting location on a historic houseboat in the centre of Rotterdam. It is situated on board an almost 40 meter long inland barge. In 2017 I had it converted into a luxurious and comfortable venue.
Of course this is a gay friendly accommodation.
Top Location: Rotterdam centre
Rooms on Water has a unique location: in the back of the Leuvehaven, next to the statue of Zadkine and the Maritime Museum. From here you can walk to the city centre and it is only a 5-minute-walk to the subway stations Churchill/Beurs and Blaak,  the Markthal and many nice shopping streets. The jetty of the water taxi is round the corner.
The houseboat Rooms on Water
The ship has 6 luxury cabins, each with a private bathroom with toilet, sink and shower, underfloor heating and air conditioning. In addition in each bedroom there is an opening window with flap. (a porthole)
The living room is cosy with movable tables. The well-equipped kitchen can be used if you stay with a group and rent the complete accommodation. The spacious terrace on deck with benches and a table makes it complete. Here you can enjoy the port of Rotterdam and the city dynamics.
Group accommondation
Rent this beautiful houseboat with your friends, family or company. Enjoy this comfortable ship on a top location. Due to Corona, there is a capacity of max 8 people from max 4 households.
Hotel/ Bed & Breakfast
Rent a room during the week or last minute in weekends. You may fold out your laptop and work in the living room with free WiFi, or just enjoy your stay with a drink on the terrace or in the living room.
Meeting Location
Stay on board in combination with a workshop, meeting or company outing. Take a break and go by Watertaxi to the other side of the river, have dinner in one of the nearby restaurants
We got a 9.3 from our guests on Booking.com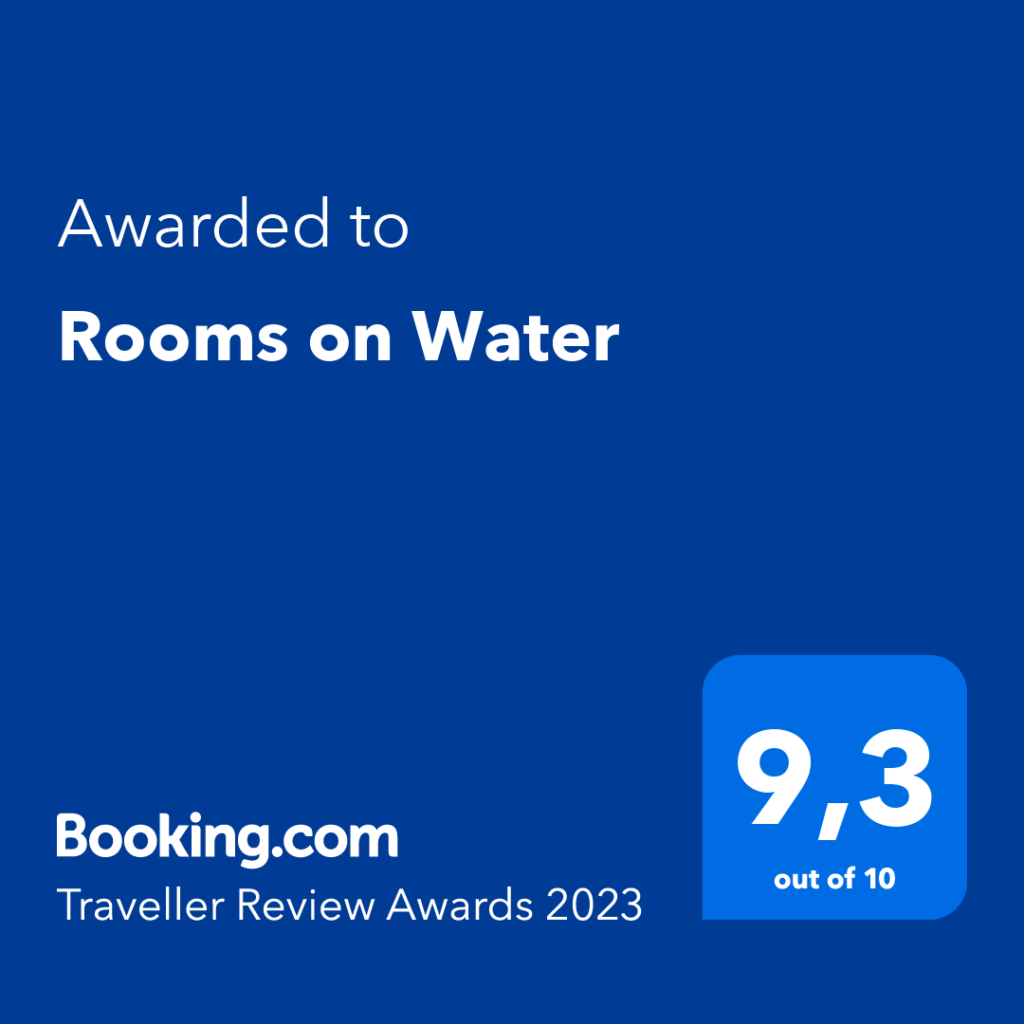 How the guests experienced the accommodation!
These are some reactions of the B&B, group- and meeting guests.
Moniek is very welcoming and dedicated! The ship is really like the pictures! You feel good in it, nothing is missing! It is decorated with great taste! Thank you for this weekend!
"Used ROW for the second time with our team; the personal service, location, fine beds and perfect lunch made our multi-day session a great success."